We looked into a tomb in the Valley of the Kings (no photographs)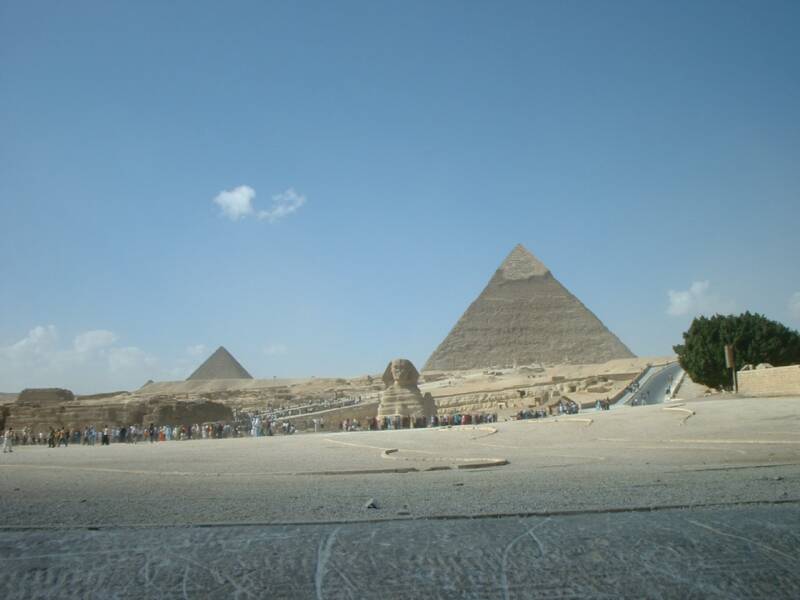 Well, we went and did the tourist things,

saw the pyramids and Sphinx.

You've seen a million photos








But it's smaller than you thinks.
Jim and Fiona do Egypt.   Nov/Dec 2004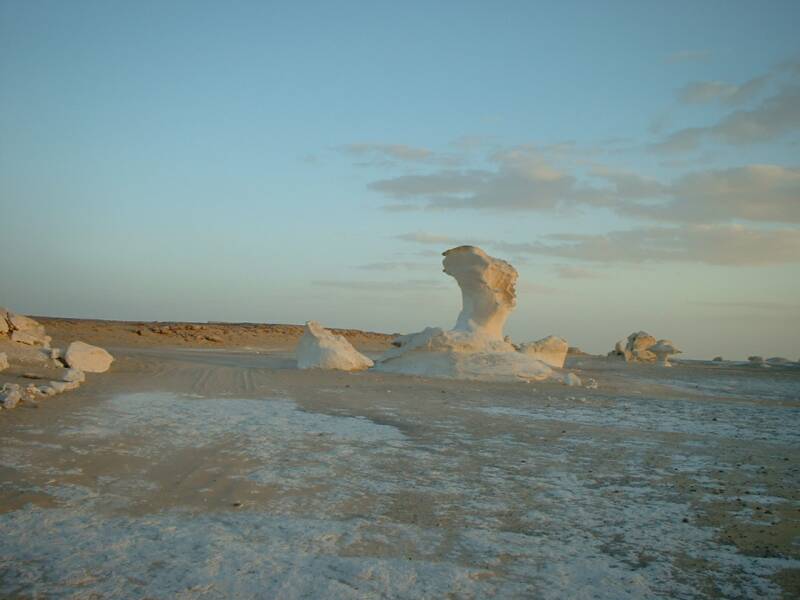 We slept under the stars

in a desert wierdly white.

It was quite a new experience,

being sandblasted in the night.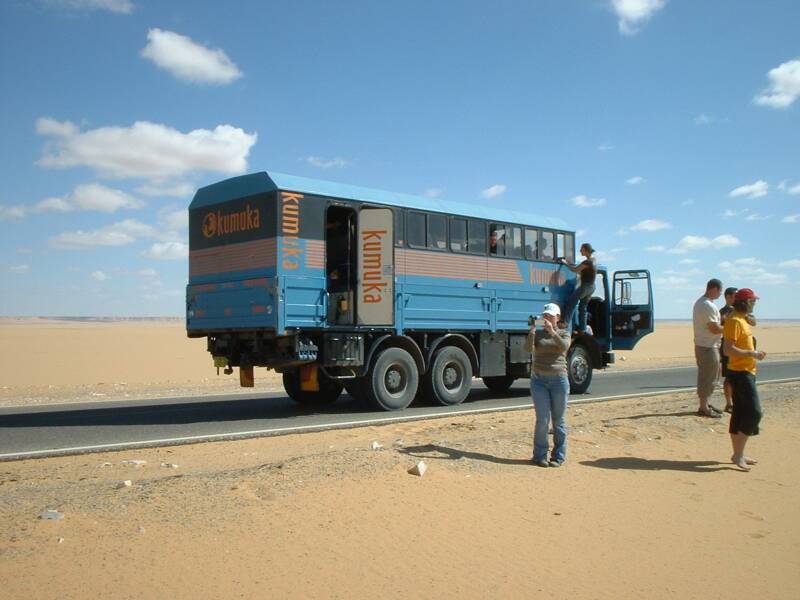 Our jouney was better than camel back,

so we had two bits of luck,

I also found a better word

to rhyme with our great big truck

The desert spreads for miles and miles

of dry and baking sands

Its easy to lose your way or your mind.

Strangely like Lytham St Annes.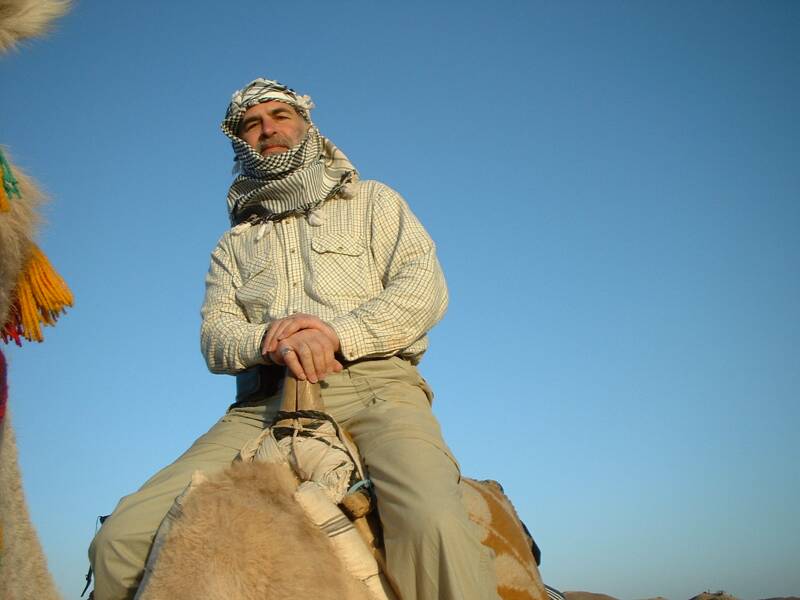 The creature seen here may look a bit fierce,

grizzled, and proudly alone,

but the one underneath is the one that's in charge,

not the fella on top as is shown.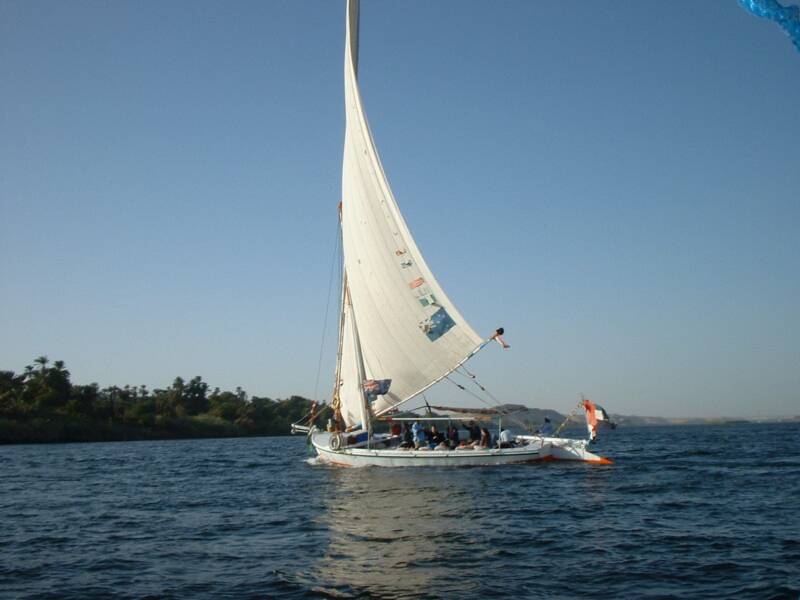 We sailed down the Nile

and dozed for a while

It was all quite tranquil and flat

The sailors did all of the work on the boat

and we were all grateful for that.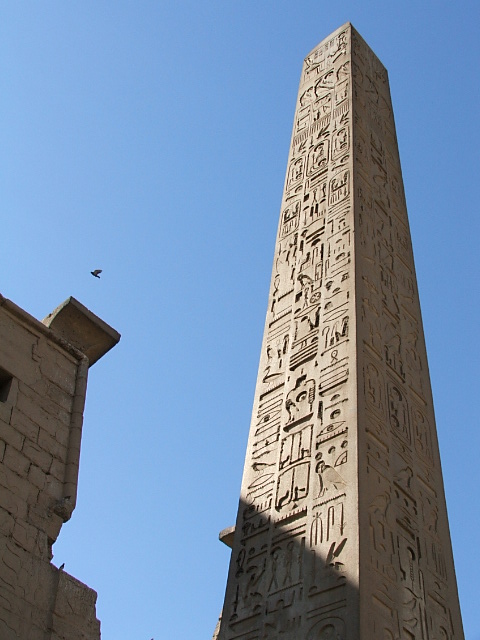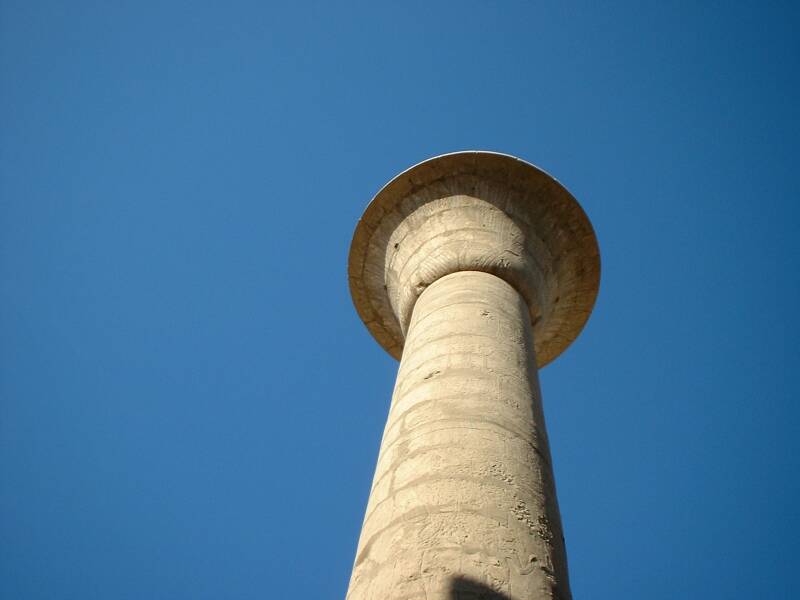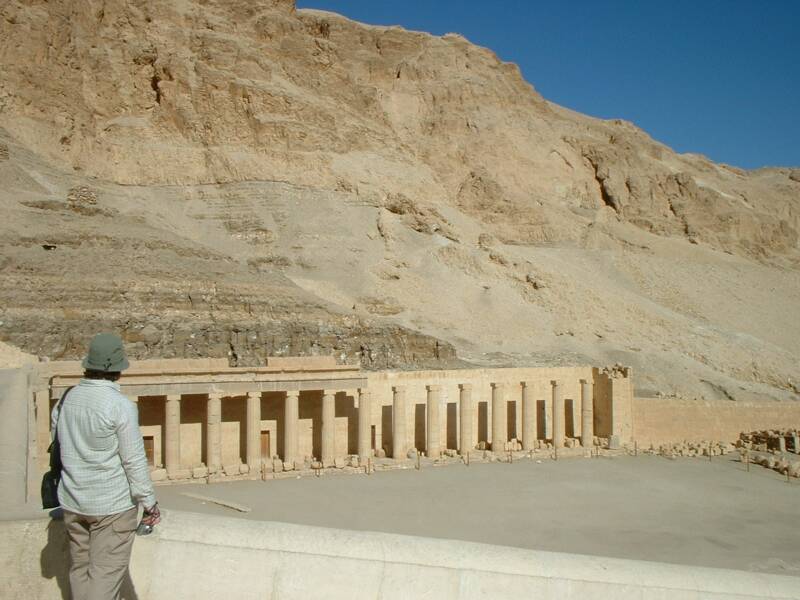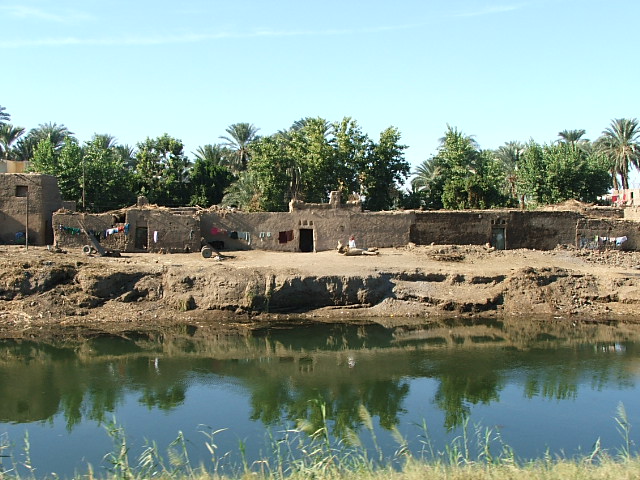 Well worth the effort, late in the year seems a good time, I wouldn't try later than we went, It does get cold eventually. Perhaps October. In the high season it gets very crowded.

The expression Lah Shockran means "no thank you", but it's best to keep walking.

Where you from? is not a so much a question as a way of stopping you long enough to press a "gift" in your hand  there will be a request for money shortly.

Don't get on a camel under any circumstance unless part of a group, not even for a "quick" photo.

Wash your hands with a bacteriocide regularly, you will get the sqitters probably from the money

but it may delay it. Carry soluble Immodium and toilet paper

There is a curious "fever" which doesn't last long, but leaves you very tired for a day. Avalable in autumn and spring.

Poor Egyptians are very poor, earning as little as one Egyptian pound for two hours work. Not surprisingly they tend to expect much more from tourists they see as multi-millionaires

Then we went to Crete. so can you.